Programs:
Dr. Day Care offers programs for Infants, Toddlers, Preschool, and School Age students.  Please see each location for information on the programs offered.
Kids Klub is a nonprofit extended day learning program in select Rhode Island schools.
Our special needs program, Therapeutic Child Care Services (TCCS), provides support to our classrooms.  TCCS offers monthly trainings and hands-on assistance from the TCCS Program Director and licensed Clinicians.  TCCS classrooms also have an extra staff member in the classroom, a Therapeutic Intervention Specialist.
Curriculum:
Teachers complete weekly lesson plans aligned to both the state standards (RIELDS) and the Dr. Day Care  curriculum.  View this month's Curriculum Calendar here.  Our curriculum is revised annually based on teacher and parent feedback to form our Educational Framework.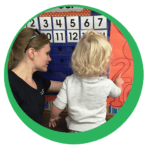 Parent – Teacher conferences occur every Fall and Spring.  Teachers utilize Teaching Strategies / Creative Curriculum to complete ongoing assessment.  This support provides the key to planning appropriate early childhood learning experiences.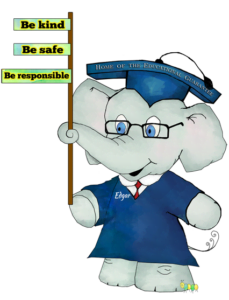 Dr. Day Care also participates in a program called PBIS (Positive Behavioral Interventions and Supports). PBIS develops school-wide systems that support staff to teach and promote positive behavior in all students. The children are encouraged to follow three universal expectations- be safe, be kind, be responsible.  We believe in enhancing our supportive environment for children by developing and implementing positive behavioral supports to improve educational opportunities and lifelong success.
Our goals for children:
Develop a sense of emotional security, trust  in their teachers (caregivers) and their  environment
Develop a growing sense of autonomy, initiative and curiosity
Develop self confidence
Build a life-long love of learning
Develop and demonstrate pro-social behaviors such as cooperation, sharing, and taking turns
Demonstrate problem solving skills.
Expand critical thinking skills.
Expand verbal communication skills.