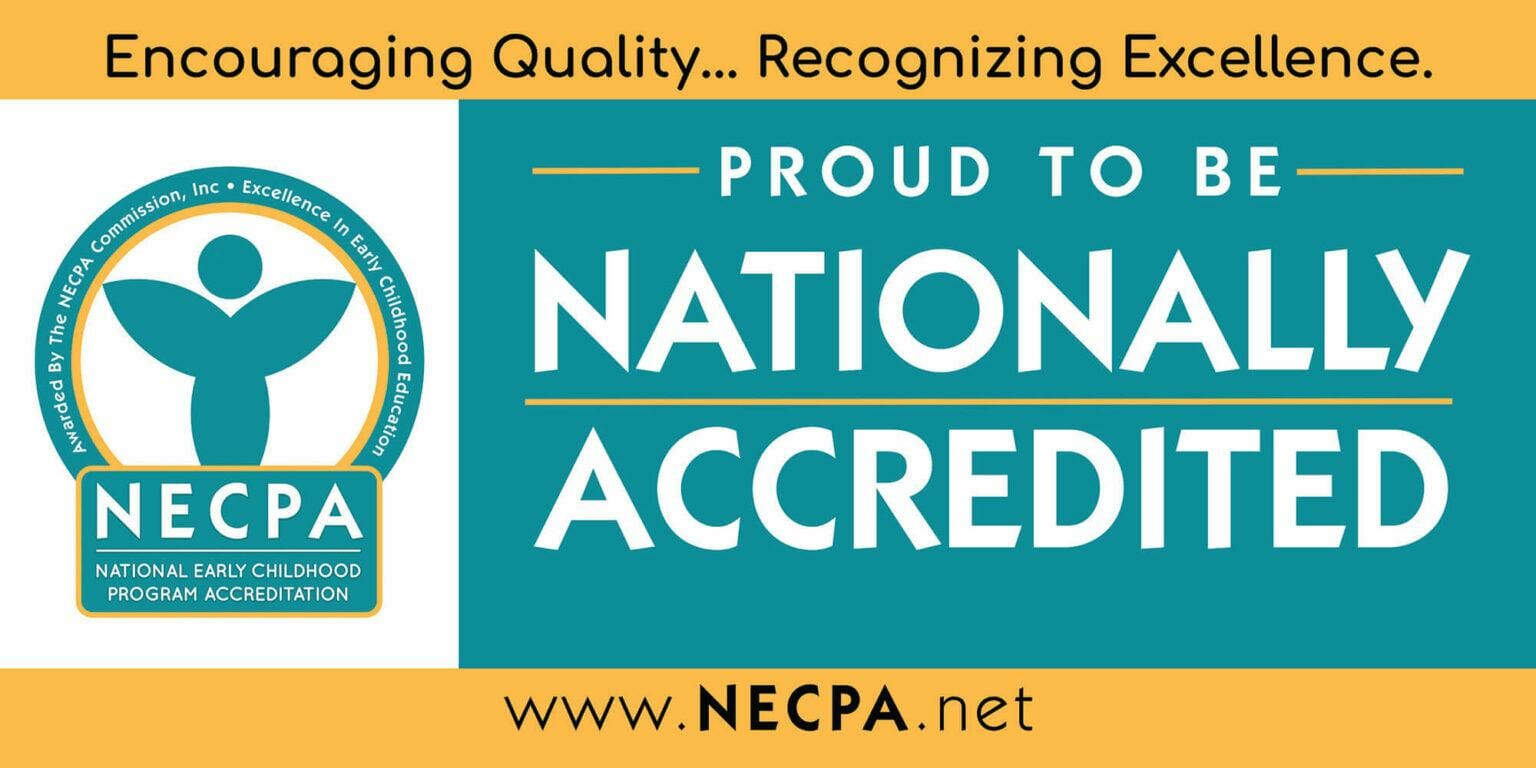 National Accreditation – why does it matter?
At Dr. Day Care, you may hear "national accreditation" or "NECPA" mentioned often. That's because we think it is so important!
All of our learning centers are held to the same standard of quality, so even if one of our centers is not yet nationally accredited, they are held to the same high standard of care.

Dedicated to high quality early childhood care and education
Our centers are nationally accredited because we strongly believe in the importance of quality. At a minimum, the child care center you choose should be state licensed (in Rhode Island, this is DHS). We believe in doing more than the minimum! We voluntarily choose to make improvements to meet higher standards.
To become nationally accredited, our centers are evaluated by a nationally-recognized outside agency. This official review process can take up to two years to achieve and each center is re-evaluated every three years to ensure ongoing quality.
Dr. Day Care strives to have all of their centers earn national accreditation. We pursue national accreditation from National Early Childhood Program Accreditation (NECPA).
What does accreditation mean for you?
Promotes best practices for children
Offers an objective look at all aspects of the child care program
Allows parents and teachers to find the finest, quality fit
Clean, safe environments
Professional, experienced, qualified teachers
The best education and care for your child!
To earn NECPA accreditation, Dr. Day Care Learning Center completes an extensive self-study process, measuring the program and its services against the accreditation standards.  These standards assess quality in the areas of adult and child interaction, staff qualifications, health and safety, physical environment, administration, and parent and community relationships.
Seeking NECPA accreditation is a voluntary process for licensed early childhood centers in Rhode Island.
According to a 2017 study by Child Care Aware in America, only 10% of centers in RI are nationally accredited.  Programs that voluntarily seek out national accreditation show their commitment to quality.
National accreditation gives you the peace-of-mind knowing that teachers are creating engaging learning experiences for your child.