Dear Dr. Day Care,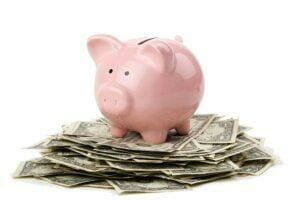 With the start of a new year, I like to look over my family's expenses to help us stick to a budget.  Do you have any ideas on how my family can save money on child care?
Signed,
Worried about the cost of child care

Dear Worried,
This is an excellent question and something many working parents face.  It is possible to find quality, licensed child care facilities without breaking the bank.  Below are a few options that you can look into as you begin your child care search.
One of the most beneficial ways to save on tuition is to utilize a Dependent Care Assistance Account Program (DCAP) through your employer. Check with your Human Resource Department to see if they offer a FLEX/TASC plan.  This is the very best way to save up to 25% per week on your child care weekly tuition. Have a conversation as soon as possible with your employer to go over all the details needed to arrange to receive this benefit.
If your family is income eligible, you can also apply for assistance through the Department of Human Services (DHS).  The Child Care Assistance Program (CCAP) supports low-income working families by providing access to affordable, high-quality early care and afterschool programs.  The CCAP will help pay child care costs to providers who meet certain criteria.  The family may be required to make a co-payment based on the household income and family size.
Another option is to check with the child care center directly.  Ask if the child care facility offers tuition scholarships.  It doesn't hurt to see if they provide financial aid or if they know of local agencies that provide this type of financial assistance!  Scholarships often vary based on need.  Also ask if there are any coupons available before signing up (such as coupons towards Registration).  During holidays or special events, consider putting child care gift certificates on your wish list.  Child care centers that value parent feedback will also often offer Referral Bonuses if you refer new families to their facility.  While these bonuses are a great financial incentive, it also shows that they care about offering a quality program!
For families that attend a Catholic church, the Cabrini Fund may be another option.  The Cabrini Fund is a scholarship program available to the general public from the Diocese of Providence. You can call 401.421.7833 to apply.  Military families have yet another option, as the US military will reimburses child care centers full tuition of a child enrolled in their facility when a family member is deployed.  You can get more information at www.naccrra.org/militaryprograms.  Some child care centers also offer additional discounts to military families, so be sure to ask!