Dear Dr. Day Care,
I am the parent of 2 young children.  Do you have any suggestions to get through the hectic holiday season as a working parent?
-Holiday Help
Dear Holiday Help:
December is a hustle and bustle month for most families. Families with young children often experience higher stress levels.   This stress can make these special times less enjoyable.
The added tasks of holiday shopping, baking, cooking for guests, attending social events, and decorating your home can create a busy time.
Keep it simple
During this time of year, I suggest that families with young children keep it simple.  Try to maintain your child's schedule as much as possible. If your child is still in the napping/resting stage plan events, social gatherings, and shopping outings around your child's nap time.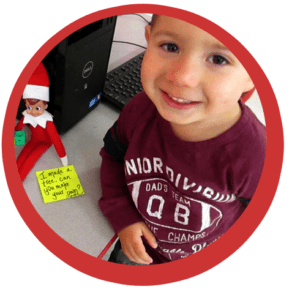 A small child who has had time to rest is usually a much more pleasant child when socializing. When invited to an outing, you should also try to plan your attendance after your child has rested. Children who do not get enough rest time may be cranky and not be their cheery selves for the social occasion.
Santa fears
Young children could be fearful of Santa Claus.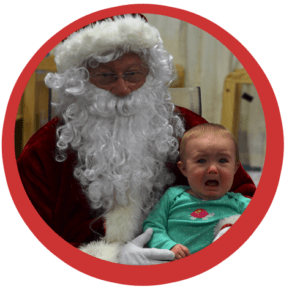 Three year old children especially tend to have more visual fears.   Respect their fear and resign yourself to the fact that you might have to be in this year's Santa photo with your child.  Or perhaps you need to eliminate the picture entirely this year.  Usually by age five, children are more willing to talk to Santa and often agree to have a picture taken with him.
Postpone big changes like toilet training
Another suggestion is to postpone toilet training until the holidays are over.   Parents who begin toilet training through the holiday season may be setting their child up for failure.  Generally this time of year is too busy and you may not be able to provide the extra attention and time necessary.  Toilet training is a natural stage of a child's development and timing is a factor in its success.  January is a great month to begin toilet training.  It is after the holidays and there is more time spent inside due to winter weather.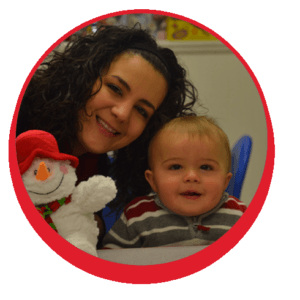 TV considerations
Holiday television specials for young children are often shown at a later hour.  You might DVR the show and watch it at a more convenient time for the entire family.
Holiday foods
Wonderful, delicious baked foods are often part of the holiday season.  All cultures have their great special holiday foods and recipes.  This is a great time to introduce children to new foods, tastes, and family traditions.   It is also an important time for parents to monitor the child's food intake during this season.  This is a social time when people might offer children "comfort" food and drink while not realizing that the child has had nutritionally incomplete meals or has even consumed so much throughout the day that they aren't feeling well due to over-consumption.
Shopping experiences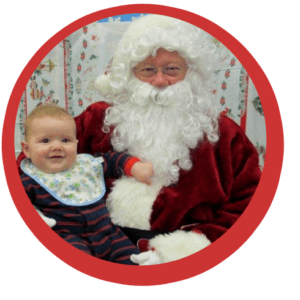 Often, families need to complete their holiday shopping at the very last minute.  To make your shopping experience more enjoyable you might consider extending your child's daycare schedule.  First check if your childcare provider has the proper staffing and space for your child.  This may make it easier for you to shop alone while your child plays and learns at your child care facility.
Plan ahead
The most important strategy of the holiday is for families to plan ahead to make it a time for pleasant, memorable times for all members of the family.  Enjoy your time together.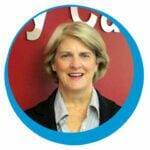 Dr. Mary Ann Shallcross Smith
Founder, Dr. Day Care
"Dr. Day Care" is Mary Ann Shallcross Smith, Ed.D., CEO/President of Child Care Consultants & Facilities Management, Dr. Day Care Learning Center, Kids Klub, and Therapeutic Child Care Services.  We educate infant, toddler, preschool, kindergarten, and school-age/camp children.
"Dr. Day Care" can be reached anytime by calling 401-723-2277 ext. 222 or by e-mail at:  drdaycare@drdaycare.com. For additional Parent Resources, such as informational videos, visit our website at:  www.drdaycare.com.   Mary Ann also recently wrote a children's book about educational opportunities that you can read to your child: Edgar Graduates: www.drdaycare.com/about/books