Dr. Mary Ann Shallcross Smith is excited to share one of her passions with you- children's literature.  Together with illustrator Rebecca Compton, they published their first children's book, Edgar Graduates, in April 2015.
Available for purchase on Amazon, from our publisher Stillwater River Publications, or in Pawtucket, RI at Stillwater Books.
Edgar Graduates
Read about young Edgar's developmental milestones, such as learning to talk, potty training, and learning his ABC's and imagine what his future may hold after preschool graduation.
From diapers to diplomas!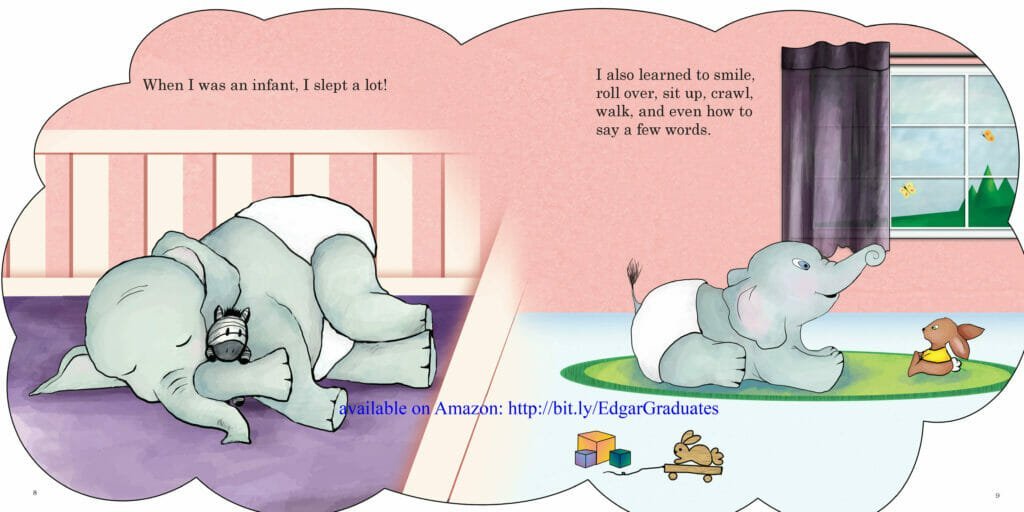 About the Book
Edgar is preparing for his preschool graduation! He thinks back on when he first started school as an infant. Explore the milestones that Edgar has achieved and discover the possibilities that the future may hold. From diapers to diplomas!
Families and children will enjoy reading this story together and discussing educational opportunities that are available. By bringing educational words such as Bachelor's Degree, Doctorate Degree, or diploma into the family conversation, it becomes more attainable for all children. There are so many educational opportunities available!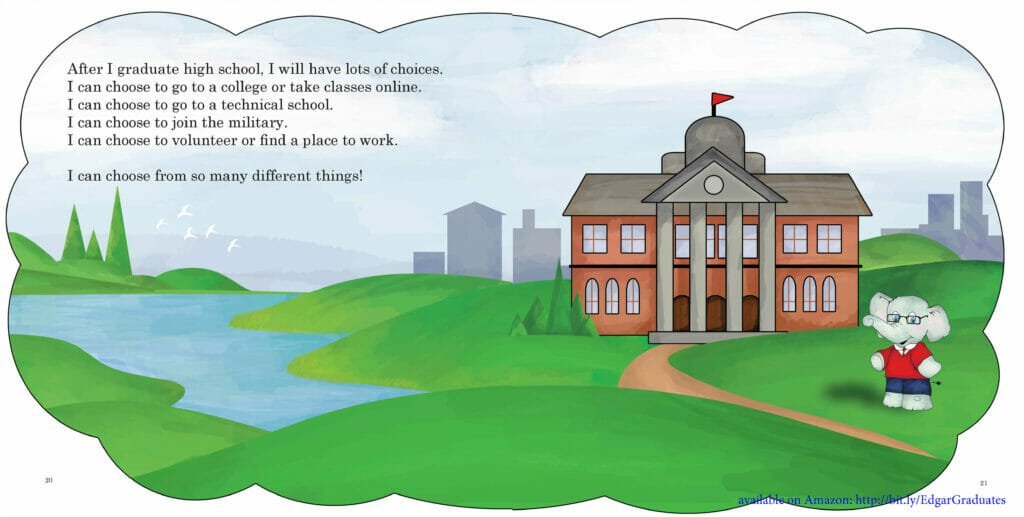 Message from the Author & Illustrator 
We are excited to share our first children's book with you!  This book has been a huge project for us- we wanted to provide a book that would be enjoyable to read while also enhancing a child's vocabulary and options available for continuing education.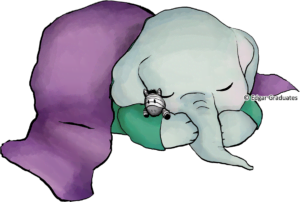 One piece of feedback we heard from the brainstorming stage all the way through publication is that the book contains many "big words" that may be difficult for children.  We both feel very strongly that children can easily pick up advanced vocabulary when they are exposed to it in at a young age by providing clear imagery and from the context of a story. Sometimes we don't give children enough credit – they are often smarter and more capable than we realize!  And just in case any words are too advanced, there is a glossary in the back, to educate both the parents and children!
Another one of our goals was to provide an opportunity for parents to introduce college at a young age to their children.  We feel this book helps families become familiar with the educational vocabulary and all the educational choices available to them.
One of the fun features of our book is the children's artwork throughout the story. We loved to be able to include pieces of art from such talented young artists!
We hope that you  enjoy our book!  Please send any feedback (positive or negative!) to drdaycare@drdaycare.com – we value your opinion and hope to share more children's books with you in the future!
-Mary Ann & Rebecca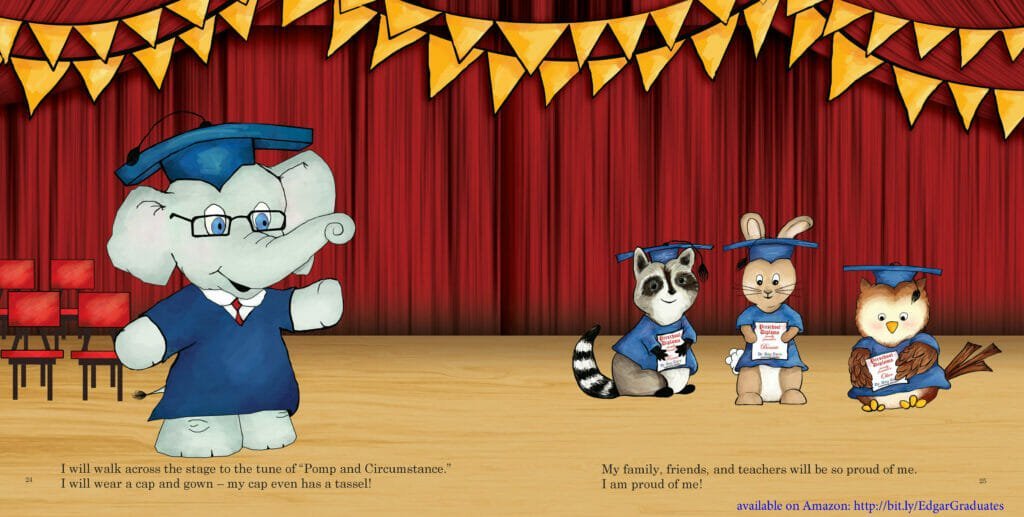 What People Are Saying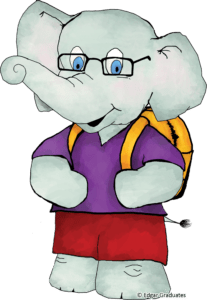 "What a great book! My seven year old loves reading it to his baby sister who is just starting out her daycare journey in the infant class. He's been so interested in college and degrees since reading, thanks to Edgar! Very well written and illustrated. Perfect for little ones of all ages."
"Edgar Graduates is an adorable AND educational book all in one! I especially loved the key words at the end of the book for the children to find in the story, what a great way to spark conversation with your little one! Excellent read, excellent illustration! Great book!"
"This is a wonderful book to help children understand educational milestones in life. I love the bright illustrations and use of children's art work! I look forward to other adventures with Edgar."
"Great story to read to young children about growing up and moving forward. Would make a wonderful Pre k or Kindergarten graduation gift."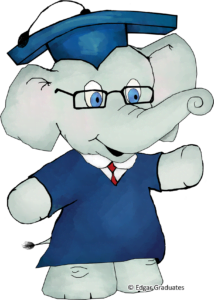 Purchase Copies
Edgar Graduates is available for purchase online at Amazon.  It can also be found at independent bookstores and businesses, please contact us for information on how you can support Rhode Island small businesses.
Purchase it locally from our publisher, Stillwater River Publications or in Pawtucket, RI at Stillwater Books.