Dr. Day Care was honored to be part of the 5th Annual Child Care Awareness Day on Thursday, April 14, 2016.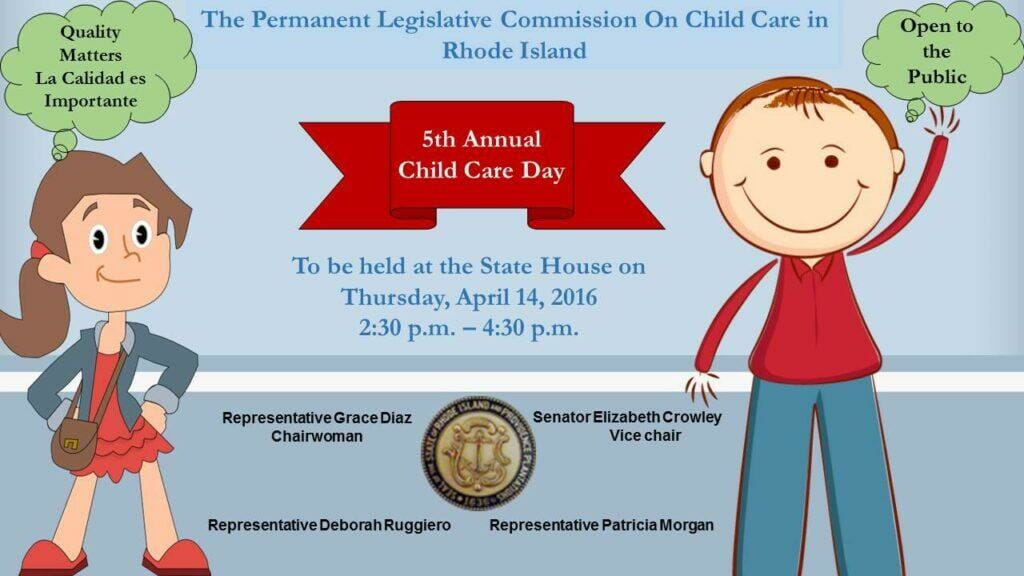 This year's celebration was a great opportunity to highlight the importance of early childhood education.  Childcare centers, family childcare home providers, community agencies, and childcare provider agencies all gathered at the State House to raise awareness about the importance of quality child care. The day's activities were planned by Representative Grace Diaz as part of the Permanent Legislative Commission for Child Care.  Governor Gina Raimondo, Lt. Governor Dan McKee, Senator Elizabeth Crowley, Representative Deborah Ruggiero, Representative Patricia Morgan, and numerous others were in attendance.  This event helps bring awareness of early childhood programs to the legislature.
Child Care Awareness Day coincides with NAEYC's Week of the Young Child– celebrating early learning, young children, their teachers and families.
Read the State of Rhode Island General Assembly press release here.