Dear Dr. Day Care,
My three year old son has recently been refusing to eat vegetables!  I put them on his plate, but he is refusing to touch them.  I am so worried- I hear so much about childhood obesity and unhealthy eating habits.  How can I get him to eat his vegetables?
Signed,
Veggie Mom
Dear Veggie Mom,
Please do not feel alone, many parents have this concern.  There are a few different things that you can try.
During meal times, try serving two vegetables and tell your son to choose one of the two to eat for dinner.  Also allow him to choose the amount of vegetables that he wants to eat.  When he eats a vegetable, make sure to offer sincere praise, but keep it simple- "Thank you for eating your carrots."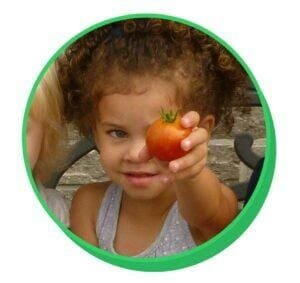 Another idea to try is to explain that he needs to at least taste both of the vegetables on his plate.  Once again, allow him to choose the amount of the vegetable he tastes.  When he tries both, again offer praise for his efforts.
Simultaneously, read books about the value of eating healthy foods.  Some books that I enjoy are I Will Never Eat a Tomato by Lauren Child, The Boy Who Loved Broccoli by Sarah A. Creighton, Eating the Alphabet by Lois Ehlert, and so many more!  Read some cookbooks together (especially ones with great photos) and choose a few favorites.  Bring your son on a special trip to the grocery store and shop for the ingredients together.  Preparing the entire meal together will help to engage him in the foods that he eats.
Also try taking him to the grocery store just to choose vegetables to try.   Allow him to browse the produce section and pick out some new or favorite vegetables to eat.  Seeing the vegetables raw and taking part in preparing them is educational and fun.  Have him help with washing the dirt off, peeling, and cooking vegetables. If you are worried about him hurting himself, he can help chop up soft vegetables like zucchini, squash, or cucumbers with a plastic knife.  The key is getting your son involved in the process, children are naturally inquisitive and love helping in the kitchen.
And don't forget to also bring your concerns to your son's pediatrician.  Doctors should know family concerns and may also have additional advice on helping your son meet his nutritional needs.
Sincerely,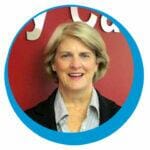 Dr. Mary Ann Shallcross Smith
Founder, Dr. Day Care
"Dr. Day Care" is Mary Ann Shallcross Smith, Ed.D., CEO/President of Child Care Consultants & Facilities Management, Dr. Day Care Learning Center, Kids Klub, and Therapeutic Child Care Services. We educate infant, toddler, preschool, kindergarten, and school-age/camp children.
"Dr. Day Care" can be reached anytime by calling 401-723-2277 x 222 or by e-mail at drdaycare@drdaycare.com. For additional Parent Resources, such as informational videos, visit our website at: www.drdaycare.com.  Mary Ann also recently wrote a children's book about educational opportunities that you can read to your child: Edgar Graduates: www.drdaycare.com/about/books