Dr. Day Care Pawtucket Thornley St's Cook, Jerry D'Agostino was recently featured in the Providence Business News:
Following guide of consent decree, Rhode Island improving opportunities for mentally challenged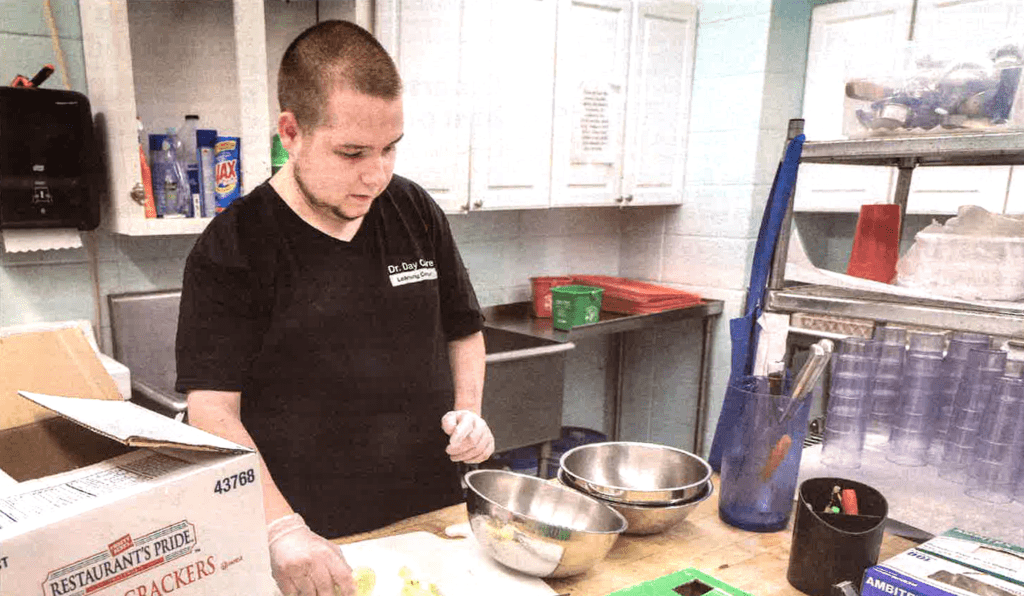 By Eli Sherman, Sherman@PBN.com
Gerald "Jerry" D'Agostino is a cook at Dr. Day Care, in Pawtucket, where he prepares more than 100 meals per day for the kids.  D'Agostino says he enjoys his job because it keeps him busy and occupied.

(from page 14)  When Gerald "Jerry" D'Agostino first left high school, he wasn't interested in work.  "I was sitting at home all day playing video games because I thought that's what I wanted," he said.  "Eventually, it got boring so I wanted to get out a little more."

The 28-year-old Providence resident, who receives disability services, eventually got a bus pass and started visiting the Providence Place mall, which is where he realized a clear desire to work.

"When I was browsing around the mall, it made me want to work, because there was stuff I wanted to buy, and food I wanted to eat," he said.

D'Agostino connected with the state for some job training and worked at Goodwill Industries of Rhode Island.  After about a year, he connected with the Fogarty Center, a Barrington-based service provider for individuals with IDD.  The nonprofit helped him land a job in Pawtucket at Dr. Day Care, formerly Pawtucket Day, where he's worked a s a cook for four years.

"I like how it keeps me busy and occupied so now I'm not stuck in the house every day," he said.

D'Agostino now advocates through the Fogarty Center for integrated employment opportunities for other individuals with IDD.  He said his job has given him greater social and financial independence.
https://pbn.com/following-guide-consent-decree-rhode-island-improving-opportunities-mentally-challenged/