Congratulations to our Employee of the Season:
SAMANTHA DEMERS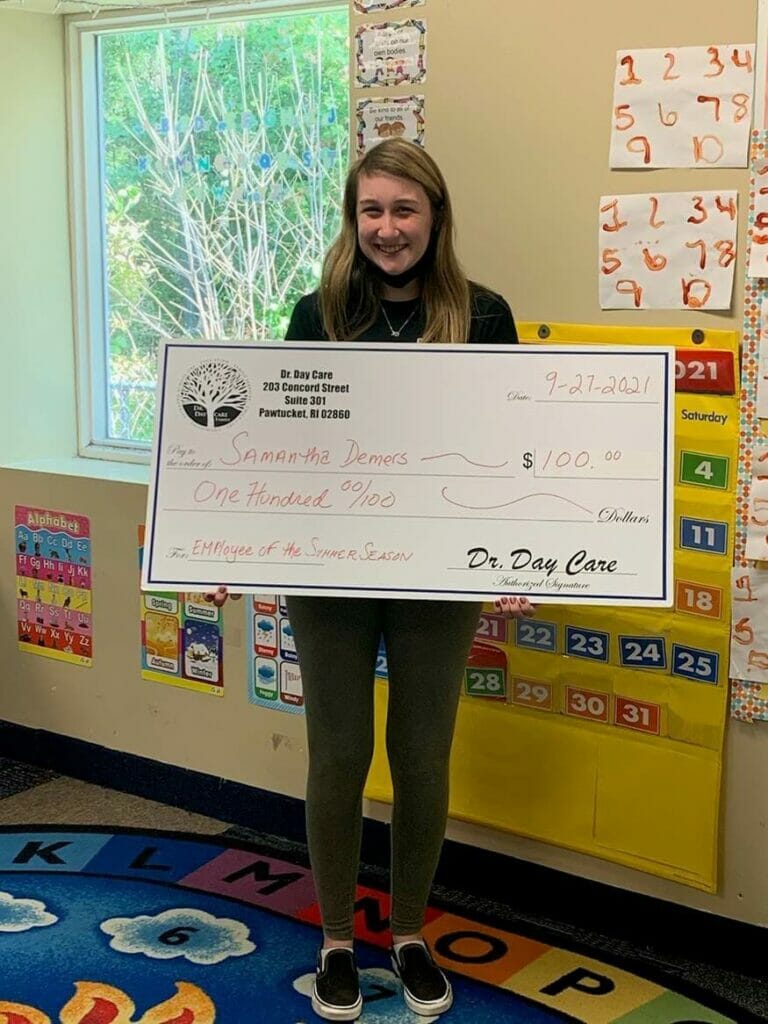 Shout out to Samantha Demers  – our Employee of the Season!
Samantha is a Lead Preschool Teacher  at Dr. Day Care Smithfield and has been part of the team since April 2019.
Congratulations Samantha!

Some feedback from coworkers includes:
"Sam shows many qualities of an amazing lead in her classroom.  She has great communication with parents and students.  Walking into her room I feel welcomed and she is loved by her students.  She goes above and beyond to help her students reach the key milestones and to love learning"
Other nominees included:
Jackie Rose – Kids Klub Stephen Onley
Jasmin Leon – DDC North Providence
Emily Franceshi – DDC Cumberland
Alisha Heistand – Kids Klub Greystone
Hailey L'Heureux – DDC Cumberland
Matt Aspeel – DDC Pawtucket
Amanda Stave – DDC North Providence
Rachel Salisbury – DDC Smithfield
Mileica Ramos – DDC Providence
Nominate your coworkers
www.drdaycare.com/employee-of-the-season-nomination

The Employee of the Season will receive a check for $100, a $50 coupon code for a special "Employee of the Season" uniform item of their choice, and their name on a plaque at the Home Office!
Nominations & Awards are given every year for:
·     Winter (December, January, February) – nominations collected in March
·     Spring (March, April, May) – nominations collected in June
·     Summer (June, July, August) – nominations collected in September
·     Fall (September, October, November) – nominations collected in December