Dr. Day Care Home Office
1201 Douglas Pike, Suite 4
Smithfield, RI 02917
info@drdaycare.com
Phone: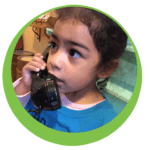 (401) 475-7707
or
1-877-333-1393
Fax:
(401) 231-5048
Home Office Staff Directory

Send Us A Message
Still have a question?  Contact our Home Office via the form below!
If you have a question regarding our rates or availability, please write your question in the comment box on the Schedule a Tour form. This will send your question directly to the site Administrators who can better help you.
If interested in employment, please visit our Careers page to view open positions or submit your resume.