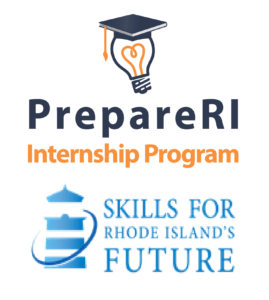 PrepareRI and Skills for Rhode Island's Future reached out to Rhode Island high schools as well as several companies to arrange quality internships for students. Dr. Mary Ann Shallcross Smith, the CEO of Dr. Day Care and Kids Klub, was introduced to a PrepareRI representative in a Northern Rhode Island Chamber of Commerce meeting. The process began in December for the Class of 2020 interns and this is the second year of this program. The students went through a multi-step process from the application to multiple interviews and a work readiness boot camp to prep for their internships.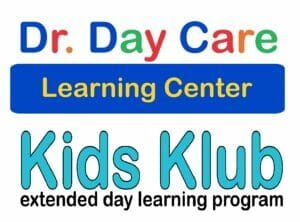 Dr. Day Care and Kids Klub initially expected one intern. However, due to the great quality of the interviews given by the internship candidates, 5 interns were accepted for this program. Three are currently working at Kids Klub while two are working at the Dr. Day Care Home Office as marketing interns.
The Process
The process has been rigorous for the interns, but with the immense amount of benefits they are receiving, it is worth it. Out of 1500 students, about 300 were selected and it is a privilege for them to be selected and gain exposure to real-life work experience.
In the boot camp alone, the interns learned many life skills regarding financing, workplace etiquette, and their rights.  The interns also took the Clifton Strengths test that addressed their strengths and weaknesses and how they can build relationships to fill in other people weaknesses and allow other people to fill in theirs. Additionally, the interns are getting paid for the hours they put in which brings into play personal finance and taxes, something students don't get to learn in school.
The interns' experiences at Dr. Day Care
The interns are making the most of their summer and gaining lots of transferable skills that will give them an added advantage in the future. Mackenzie Gilmore, the BOCA Membership Outreach Intern, expressed that the work environment she is in is completely different from any other work environment she has ever experienced. Furthermore, she explained how this internship has truly helped her, "I have furthered my communication skills so that I am completely comfortable talking in front of anyone at any given time." Mackenzie as well as Rida Jawed, the Social Media and Marketing Intern, have been exploring different marketing programs and designing flyers for their respective companies.
The interns' experiences at Kids Klub
The Kids Klub interns are getting hands-on experience at the North Providence Kids Klub Hasbro Summer Learning Program this summer. They have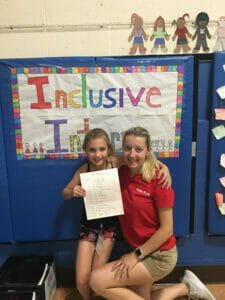 been jumping right into the action, planning team-building games for the students to participate in and developing a Civics Curriculum. The interns are also helping out the North Providence school teachers and Kids Klub staff to mitigate summer learning loss through a variety of activities. These interns have been a big part in the journey of service-learning with the students, too. The 60 students in the program were divided into groups, where they came up with a group name to call themselves and decorated a large banner. One of the students thought it would be a great idea if the interns named themselves as well, hence coming up with "Inclusive Interns." The interns have done just that – including everyone in everything they do, as well as going above and beyond meeting all expectations.
Dr. Day Care Learning Center and Kid Klub were founded by Dr. Mary Ann Shallcross Smith (known as "Dr. Day Care" to most). Their mission is to provide family, youth and child services in a safe, structured, and nurturing environment through a team of dedicated professionals.