We are excited to roll out our new menus this summer!  Starting June 24th,our kitchens will be serving new meal items for Breakfast, Lunch, and Snack. We are excited for the changes and hope you and your child will be excited too!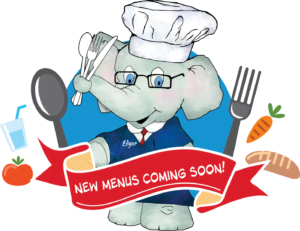 All of our learning centers follow the Child and Adult Care Food Program (CACFP) guidelines to provide children with access to nutritious meals and snacks.
The Child and Adult Care Food Program (CACFP) is a federal program that provides reimbursements for nutritious meals and snacks to eligible children and adults who are enrolled for care at participating child care centers, day care homes, and adult day care centers. CACFP also provides reimbursements for meals served to children and youth participating in afterschool care programs, children residing in emergency shelters, and adults over the age of 60 or living with a disability and enrolled in day care facilities. CACFP contributes to the wellness, healthy growth, and development of young children and adults in the United States.
Read more: www.fns.usda.gov/cacfp/meals-and-snacks
Our updated menu will be posted here: www.drdaycare.com/meals

In accordance with Federal law and U.S. Department of Agriculture policy, this institution is prohibited from discriminating on the basis of race, color, national origin, sex, age, or disability. To file a complaint of discrimination, write USDA, Director, Office of Civil Rights, 1400 Independence Avenue, SW, Washington, D.C. 20250-9410 or call (800) 795-3272 or (202) 720-6382 (TTY). USDA is an equal opportunity provider and employer. In addition, sexual orientation and religion are two additional protected classes in Rhode Island. To file a complaint, contact the RIDE, Office of Human Resources, 255 Westminster Street, Providence, RI 02903 or call (401) 222-4600.