Dear Dr. Day Care,
I recently attended my niece's preschool graduation.  Don't you think preschool age children are too young for a graduation ceremony? Don't we have too many ceremonies and "achievements" that they are losing importance?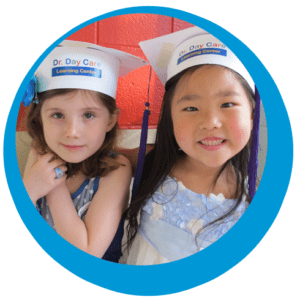 Signed, A Great Aunt
Dear Great Aunt,
I am a big fan of the ceremony behind a preschool (or PreK) graduation.  A preschool graduation ceremony is a great opportunity to celebrate learning and recognize an important milestone! Hopefully the first of many milestones.
I have certainly had people question why my early childhood centers hold a big preschool graduation ceremony.  I get so passionate and say that the families & teachers are celebrating the first of many future graduations in a child's lifespan. When a child prepares and attends their graduation, they know that their family, friends and teachers are celebrating them!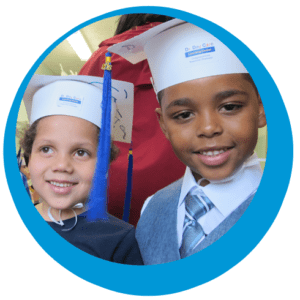 Also, the graduation ceremony is about each child's milestones and accomplishments. Just a few of the amazing accomplishments recognized are learning numbers, letters, learning to write your name, measuring using the metric system, learning new words in foreign languages, learning sign language, and so much more!  Children learn to value nature through outdoor play. They learn to value friendships from the social relationships developed during preschool. Most importantly, preschoolers learn that they are kept safe, cared, and nurtured by other people besides just Mom, Dad, and family members.
The innate feeling of pride and accomplishment as you walk across the stage to receive your preschool diploma is so amazing.  Through the tassel on the graduation cap (I have attended nearly 50 years of preschool graduations and the children love the tassel on their graduation cap the most!) to hearing the ceremonial music of "Pomp and Circumstance" for the first time, graduation is a special moment.
Graduation is a great opportunity for families to teach their young child the importance of education and this preschool graduation is the first off many graduations in their life.
To compliment parent's message on graduation, I wrote "Edgar Graduates" that teaches about the graduation process, from diapers to diplomas. This book also includes a keepsake place to record special milestones such as graduations in one place.
We are all our lifelong learners, never to young or old to receive a diploma.
Keep graduating!
Sincerely,
Dr. Mary Ann Shallcross Smith