Concept of the Month

In the Garden
Color

pink = rosado
Shape

pentagon = pentagono
Numbers

9 & 20
Letters

I & W
Spanish Words


flower = flor
build = construir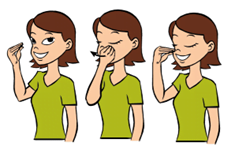 "Flower"
Sign Language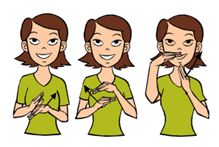 "Build"
Spotlight Author

Eric Carle
Suggested Readings
Around the Farm
The Very Busy Spider
Little Cloud
The Very Hungry Caterpillar
The Tiny Seed
The Very Lonely Fireplay
Song of the Month

Take Me Out to the Ballgame
Take me out to the ballgame,
Take me out with the crowd
Buy me some peanuts and Cracker Jacks
I don't care if I never get back,
Let me root, root, root for the home team,
If they don't win it's a shame
'Cause it's one, two, three strikes you're out
At the old ball game
Math & Metric Concept

Patterns everywhere
One important math concept for children to grasp is patterning and patterns are EVERYWHERE! Just take a look around – clothing, home decor (curtains, rugs), even in nature. Point these out to your child as you observe them and before you know it, your child will be observing patterns on their own – and creating them in their play!
Yoga Pose

Frog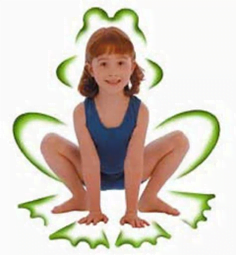 Spotlight on....









Creative Arts
The arts provide children with a vehicle and organizing framework to express ideas and feelings. Music, movement, drama, and visual arts stimulate children to use words, manipulate tools and media, and solve problems in ways that simultaneously convey meaning and are aesthetically pleasing. Participation in the creative arts is an excellent way for young children to learn and use creative skills in other domains.