Dear Dr. Day Care,
I am worried that my daughter will not be good at math. I always hated math, in fact her dad and I first met in a class for struggling math students! Even though she is still just a baby, I don't want her to struggle like we did with math.  What can we do to help her?  Do you have any suggestions?
Signed, Math Struggles
Dear Math Struggles,
It is never to early to start teaching math skills! Many parents believe they should wait until school starts, not realizing that building a strong math foundation begins at birth.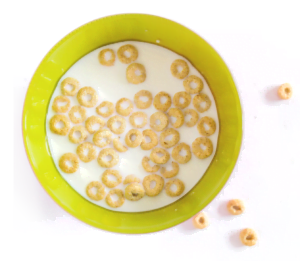 The best way to engage a child in math concepts is to begin the learning process at a young age. Start with simple math concepts – such as counting aloud as your child begins to eat solid foods. For example, place cereal like Cheerios in front of your child as you count each piece, "One, two, three Cheerios!" Count the steps you take as you walk together. Count toys as you play with them.
You can also encourage early math skills by exposing your child to math concepts such as more or less, shapes, patterns, matching, problem solving, spatial awareness, and more. I recommend building early math skills into your routines, such as meal times, diaper changes, or car rides. Make a conscious effort to include math skills into these routines.
Here's some math statements you can try:
"You have more Cheerios than I do. I have 1, 2, 3 and you have 1, 2, 3, 4."
– teaching numbers and operations
"You ate it all! It's all gone!"
– teaching the concept of zero
"First we put your diaper on, then we put your pants on."
– teaching sequencing
"You're sitting next to your sister. There is a hat on top of your head."
– teaching spatial relationships
The environment around you has so much to offer when teaching early learning concepts. My mom used to tell me to "stop and smell the roses," but I reframed her words to "stop and count the petals on flowers" or "stop and count the green leaves on the ground." Take time to build these concepts with your children.
Always keep learning fun! Each time you and your child engage in a hands-on activity, you are at the beginning stages of strengthening early math skills.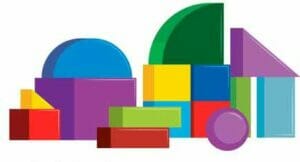 Looking for more resources to build early math skills? Check out these sites I recommend:
The more you involve your child in all sorts of hands-on and fun activities and conversations, the stronger her math skills will be. Math will be a part of her life from a very early age and throughout her early educational years and future!
Sincerely,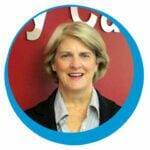 Dr. Mary Ann Shallcross Smith
Founder, Dr. Day Care
"Dr. Day Care" is Mary Ann Shallcross Smith, Ed.D., Founder of Child Care Consultants & Facilities Management, Dr. Day Care Learning Center, Kids Klub, and Therapeutic Child Care Services.
"Dr. Day Care" can be reached anytime by calling 401-723-2277 x 222 or by e-mail at drdaycare@drdaycare.com. For additional Parent Resources, such as informational videos, visit our website at: www.drdaycare.com.  Mary Ann also recently wrote a children's book about educational opportunities that you can read to your child: Edgar Graduates: www.drdaycare.com/about/books
Header image adapted from pexels.com, blocks image from vecteezy.com