Please join us in celebrating:
Tracy Cheney, Vice President of Education and Compliance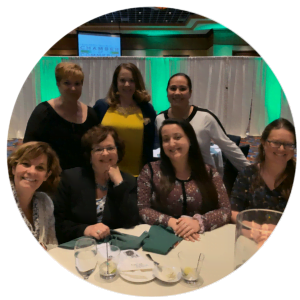 We are lucky to have had Tracy leading our team since 1990! Tracy started her career with Dr. Mary Ann Shallcross Smith, back before "Dr. Day Care" even started. Mary Ann first opened a child care center in Lincoln and was looking for quality teachers like Tracy. Since then, Tracy has progressed through many roles – Teacher Assistant, Head Teacher, Co-Director, Director, Executive Director, Director of Education and Training and now Vice President. Since joining our team, Tracy has earned her BA in Early Childhood/Psychology from Rhode Island College and earned her M.Ed in Early Childhood from Rhode Island College.
As Mary Ann remembers it:
Tracy's Aunt Kathy is my lifelong friend and was my next door neighbor. She called me when I opened my first child care center in Lincoln in 1990, letting me know her niece Tracy Bishop was going to school for early education and  was looking for a teaching position. I laughed and asked Kathy "Do you mean the little girl who is veryyyyy shy who bakes Christmas cookies with you every year? Will she talk to me in an interview? Even after all these years she barely waves hi!"

We set up the interview, and as shy as Tracy was in her baking cookie days, her answers at the interview were spot on for early childhood education.

That might of been the last day I ever saw the shyness in Tracy! When she entered a classroom she shined! She communicated and  listened to children – getting down to their level to talk and play with them. Her curriculum was diverse and educational, meeting children's needs.

From when I first started out, I always knew Tracy had the educational and compliance parts in place to assist in growing the business.

For many years I taught Tracy many aspects of an early childhood business. We shared and implemented many ideas that grew into assisting easier access to teaching children. Today she keeps me up-to-date on all the continued changes in the profession. We are a team!

I am grateful that Tracy chose to be employed and work for my organizations throughout the last 30 years of her career.

Our working relationship has grown into a friendship as I watched her through out all these years being dedicated to her family & career. So very thankful her Aunt Kathy took the time to  connect us!!!!

Sincerely,

Mary Ann
Dr. Day Care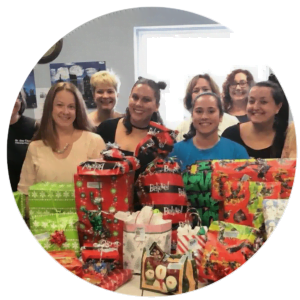 Tracy has been a mentor, friend, and coach for many over the past thirty years! She is always willing to lend a hand, from Bunny Breakfast and Breakfast with Santa events to coordinating Adopt-A-Family gift donations every year. Tracy conducts parent and staff educational workshops, develops and implements curriculum, oversees national accreditation, grants, licensing of new centers, and more.
What is the best part of working with Tracy?
She leads with confidence, gets it all done and still always makes sure to have fun and enjoy every piece of the ride!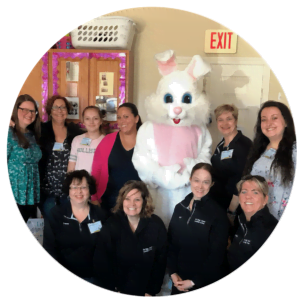 Her patience—especially when I don't have patience with myself!
The best part of working with Tracy is having a constant support system to help you "eat a frog."
Tracy, you are a knowledge of information, supportive and so much more. I am honored to work under you ~ Happy Work Anniversary
The best part of working with Tracy is her positive thoughts with anything 😊
Her openness to incorporating new educational ideas into our classrooms! She's always learning and teaching! She also hired me so I will always be thankful for that. It has been a true pleasure working with you, Tracy! Congrats on 30 years!!!
Her bubbly personality and her ability to make everyone feel important! 😊
Her helpfulness and humor.
Tracy's always willing to listen to any thoughts and ideas and you never feel brushed to the side or judged.
Have you worked with Tracy?
Leave a comment on why you have enjoyed working with Tracy!