The only education expert from RI to receive this accolade.

Dr. Mary Ann Shallcross Smith, CEO & President of Dr. Day Care Learning Center, Kids Klub, and Therapeutic Child Care Services has been named a 2015 Exceptional Emerging Leader by Exchange Press, Inc. Mary Ann is the only recipient in Rhode Island to receive this international honor.
Exchange magazine's November/December 2015 issue features Master Leaders in early childhood education to spotlight professionals who were reviewed on leadership, roles, knowledge base, and spirit.  After an extensive review, thirty-eight Master Leaders were chosen to receive this honor.  Master Leaders demonstrate the ability to work collaboratively, to build networks around key issues, and to demonstrate perseverance in pursuing difficult objectives.  Additionally, these professionals have proven themselves as able leaders in their organization, and who are taking leadership in building the profession and advocating for children and families at the local, state, and/or national levels.
Dr. Shallcross Smith has proven to be an expert in the field or early childhood education.
"As CEO of Dr. Day Care, I have over 40 years of experience in the early childhood profession. My centers offer an integrated special needs program, curriculum aligned to state standards, assessment, and have begun statewide Tiered Quality Rating & Improvement System process."  Elected to the Rhode Island General Assembly as a past State Representative, she advocated for children, families, education, and small business. Dr. Shallcross Smith received the Angel in Adoption Award for her leadership in allowing adopted adults obtain their original birth certificate. As a world traveler, she have visited 63 countries to study child development.
Shallcross Smith began her career as a family daycare provider and now owns 13 centers in Rhode Island.  She is opening a new early learning center in South County in winter of 2016.  Dr. Shallcross Smith has her Doctorate in Education & Leadership and manages a professional team who leads her learning centers.  She offers consulting services to struggling inner-city child care centers to assist with operations, curriculum, and adherence to regulations.  Shallcross Smith also founded Business Owners in Childcare Association (BOCA) networking group to, shape the future of the child care business in Rhode Island.  Mary Ann's latest endeavor has been writing Edgar Graduates. This early childhood book (available on Amazon) enhances a child's vocabulary and the options available for continuing education.
Dr. Mary Ann Shallcross Smith can be reached at drdaycare@drdaycare.com.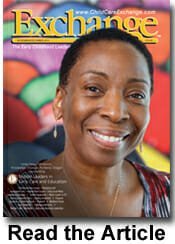 More information about this award can be found online at www.childcareexchange.com/leadership.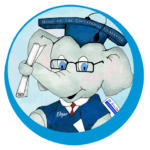 Edgar